Outerwear
Our outerwear items include jackets, overshirts, and other thicker layers. As with our other products, we offer limited edition seasonal one-offs, and repeated styles with seasonal colorways and fabrics. The fabrics we use are made in Japan, USA or Europe and most of them are custom designed by us.
---
Copeland / Eagle Rising / Fargo / Fargo Rider / Kurt / Destri / Parsons Lodge / Stubb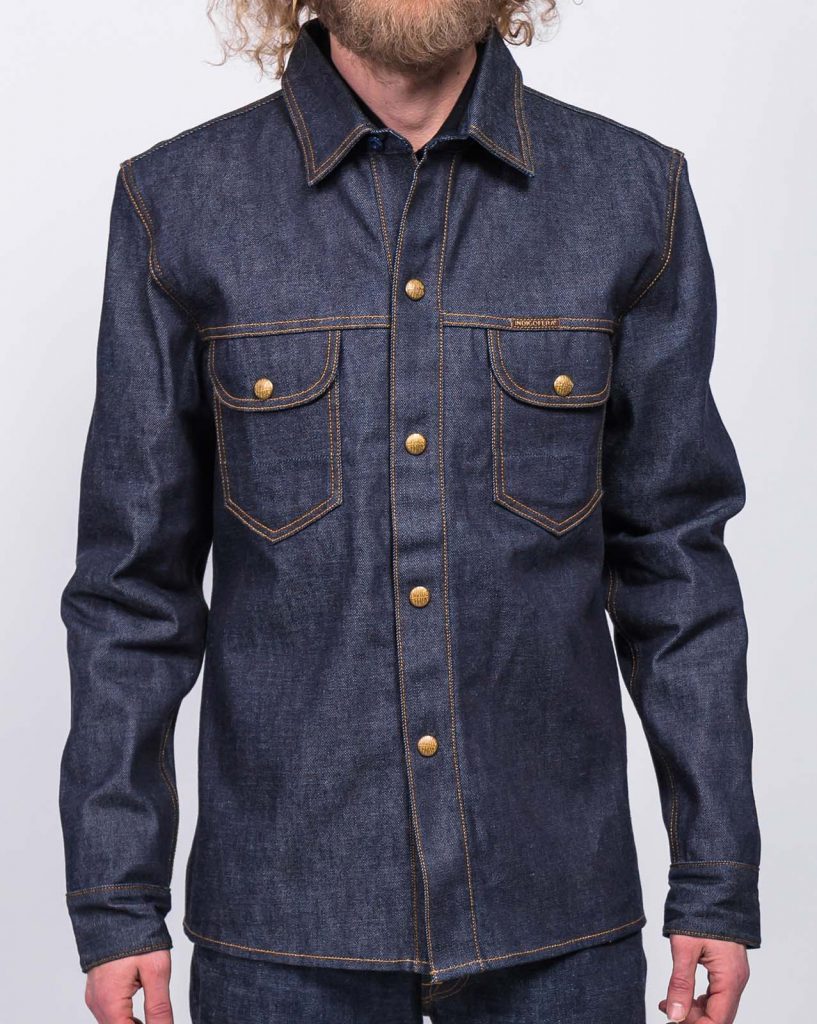 Copeland
Copeland is a classic straight fit work shirt with two front chest pockets and snap button closure. Available in our signature denim fabrics, such as gunpowder black and 29 Handdip, as well as seasonal limited specials.
Eagle Rising
A shirt jacket featuring design elements drawn from vintage work and western wear. Details include handwarmer pockets and Indigofera snap buttons. Available each season in different limited fabrics and colorways, from corduroy to leather and more.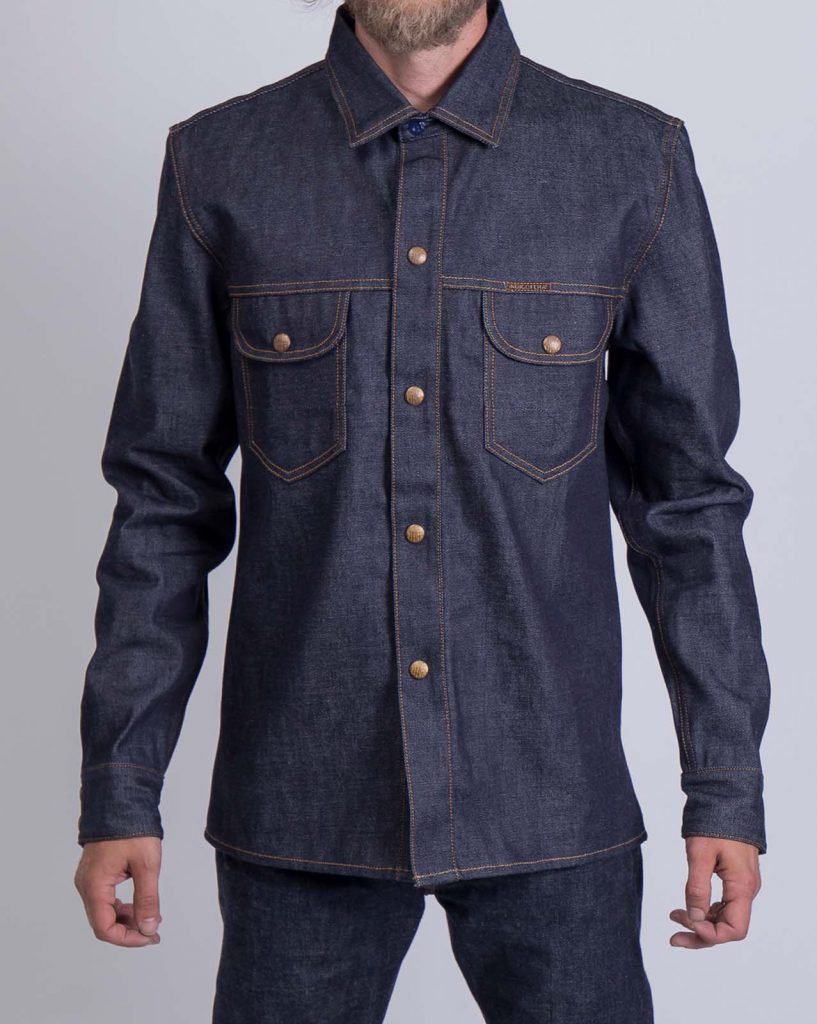 Fargo
Fargo is a workwear inspired jacket that's been in the Indigofera range since the brand was launched. The fit is a bit more boxy than Copeland. The shirt's details include original Indigofera brass snap buttons, straight yoke design and chest pockets. Finished with Japanese-made metal enamel top button. Available in different Indigofera denim fabrics made in Japan.
Fargo Rider
Fargo Rider is a workwear inspired jacket / overshirt. Compared to the basic Fargo model, the Fargo Rider features pockets, blanket lining, and corduroy collar. Available in different fabrics.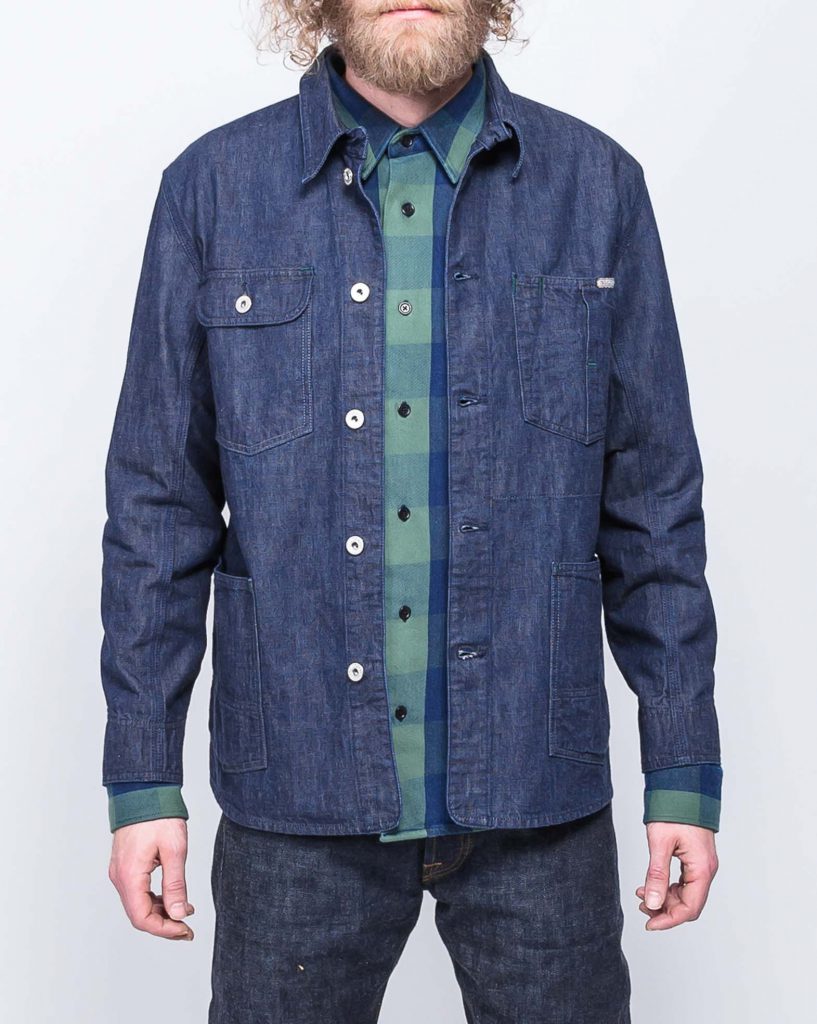 Kurt
Kurt is a classic chore coat-style work jacket, with triple-stitch sleeve construction, 4 front pockets and original Indigofera donut buttons. Available in different limited fabrics.
Destri
Destri is a classically designed two button blazer jacket, made from premium quality cotton moleskin. Details include leather trimmed pockets, leather lined placket and hard wearing bakelite buttons. Fully lined with soft satin fabric.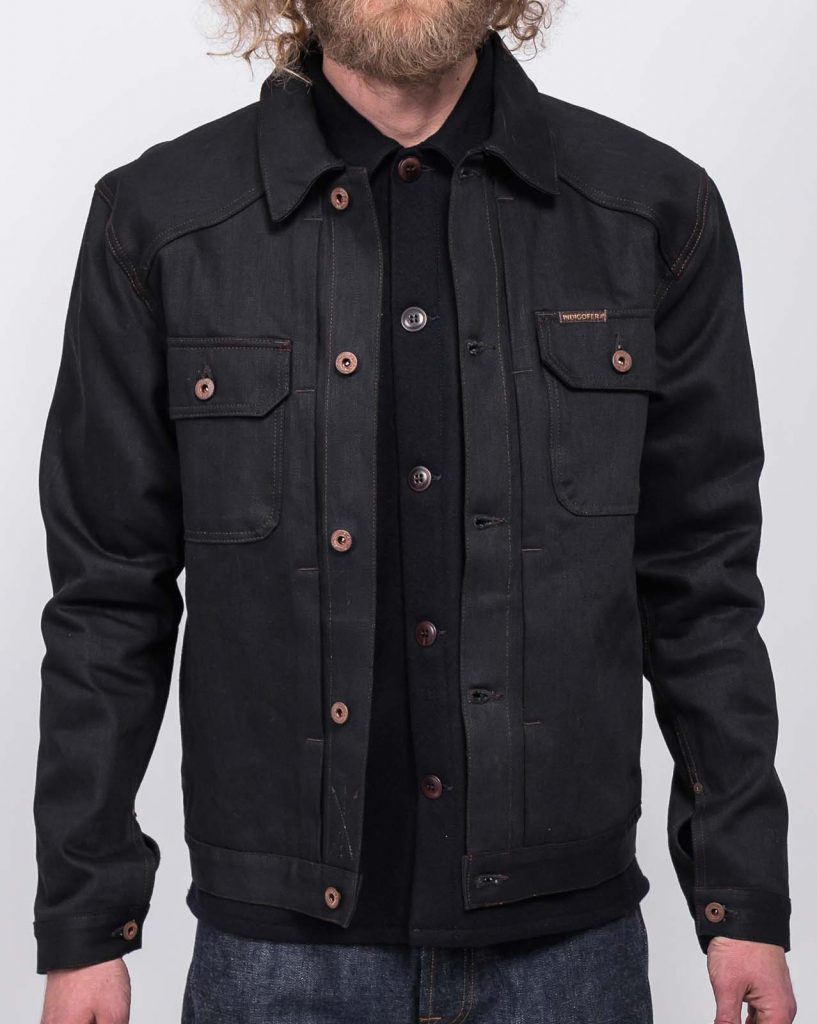 Parsons Lodge
Parsons Lodge is Indigofera's take on the classic Type II denim jacket. Designed with a pleated front, branded copper donut buttons, two chest pockets and two hand warmer pockets. Available in different limited fabrics from denim to moleskin.
Stubb
Anorak jacket / overshirt in premium quality melton wool fabric. Features leather lace placket and side seam openings and chest flap pocket with Indigofera branded donut button.
Prima Garments
for Good
Times.
Prima [pri:ma] is the Swedish word meaning quality.